Excellence in education
Danish qualifications are recognised throughout the world and provide an excellent foundation for your future career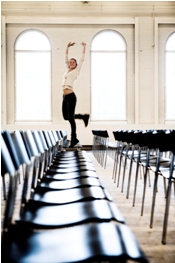 The Danish educational system is designed to promote creativity, innovation, analytical and critical thinking. As a student in Denmark, you will be met by an up-to-date learning environment where you can learn from industry experts and undertake internships in internationally recognised organisations.
Furthermore, global partnerships between higher education institutions, businesses, science parks and public research institutes ensure that study and research in Denmark reflect the latest knowledge and meet the needs of a global labor market.
> How will studying in Denmark benefit you?
Useful links