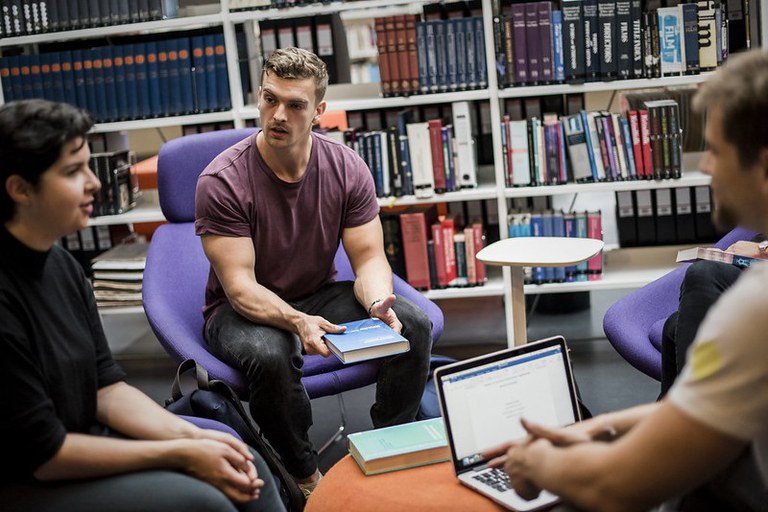 Innovative teaching
Denmark's higher education system is one of the best known in Northern Europe and it is renowned for its excellence and innovation.

Regardless of which subject you choose to study in Denmark, you can expect high academic standards that are recognised worldwide.
Furthermore, Danish institutions of higher education often collaborate with businesses, industries and research institutes, which creates a dynamic learning environment, where you can learn directly from industry experts.
Many programmes also include credit-earning internships, which offer students the opportunity to gain valuable work experience.
The value of teamwork
It is no coincidence, that Denmark consistently ranks high on Forbes' and other lists of Best Countries for Business.
Besides high scores for transparency, personal and monetary freedom and work/life balance, the Danish work culture that focuses on teamwork rather than fierce competition has helped Denmark reach the top in multiple rankings.
Actually this focus on teamwork and inspiring each other is something that permeates the Danish education system. The Danes find it essential to learn how to cooperate with others as much as learning how to work by yourself.

This means, that as a student you will often be encouraged or required to work in groups during your studies. This can even include doing your exams, and even your final thesis, in collaboration with other students.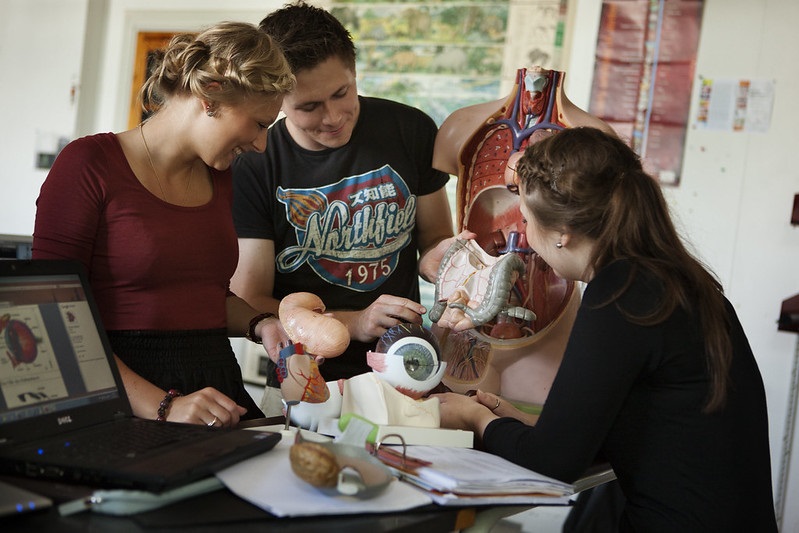 High academic standards in a relaxed environment
Higher education in Denmark combines traditional lectures and tutorials with teaching that will help you develop strong problem solving skills.
Open debate and problem-based learning methods will encourage you to express yourself, to pursue experiment and to work collaboratively with others.
The learning environment in Denmark is friendly and relaxed with students and teachers debating openly during class and lectures. As you team with other students on collaborative projects you will also be introduced to new friends from around the world.
Read more about the Danish way of teaching
Study in Denmark and gain:
- An international profile
- Excellent collaborative and innovative skills
- A strong foundation for your future career
Find Your Study Programme
Our higher education institutions offer more than 600 English taught study programme. There should be one to fit your academic aspirations.
Find Your Study Programme