The best work life balance in the world!
If a good work life balance is important to you, you should really concider coming to Denmark to study and work, because Denmark has one of the best work life balances in the world!
Maintaining a good balance between time spent at work and leisure time is crucial to the Danes, who generally work to live and no the other way around.
For this reason, a standard working week in Denmark consists of 37 hours working week.
Flexible working hours are common, since the majority of both men and women work. Staying extra hours on your job is discouraged.
Every employee is legally entitled to five weeks' paid vacation per year, and they encouraged and obliged to take every minute of it.
Parents have the right to 52 weeks leave with maternity subsistence allowance, of which 36 weeks can be divided between the mother and the father according to individual wishes.
The Danes are happy and hardworking
OECD findings show, that Danes work 1563 hours a year, which is signicantly less than the OECD average of 1739 hours.
But with all that leisure time - do the Danes even get anything done? The answer is yes.
OECD findings show, that the Danes are in fact one of the most productive and hardworking workforces in Europe.
This is very much owing to the Danish job mentality and Danish workplace culture that is characterised by a flat hierarchy, working in a team, flexible working hours, acting proactive and informal tone of communication.
Also employees experience a high degree of autonomy and empowerment at work, resulting in very responsible, conscientious employees with a high level of job satisfaction.
How Denmark compares to other countries
In an international context, Denmark is among the best places to be when it comes to work-life balance, according to the OECD. 
In Denmark, only about 2 % of employees work very long hours compared to the OECD average of 11 %.
In Denmark, full-time workers devote 66 % of their day on average to personal care and leisure, which is above the OECD average of 63 %.
Danish women have better opportunities to pursue a career and balanceit with family life due to the relatively short working week, flexibility at work, and the supportive network provided by state-subsidised daycare. About 72 % of Danish women have paid jobs outside the home, far above the OECD average of 59 %.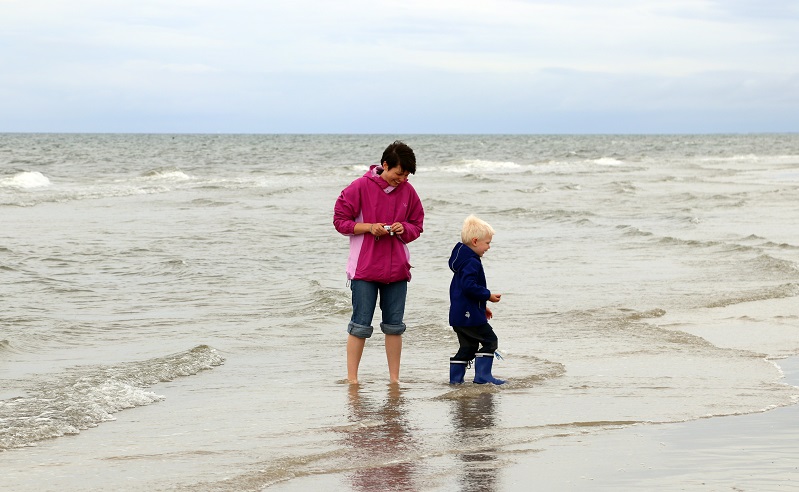 Find Your Study Programme
Our higher education institutions offer more than 600 English taught study programme. There should be one to fit your academic aspirations.
Find Your Study Programme