Guarantee
for a quality experience

Code of Conduct
All higher education institutions in Denmark have agreed to a set of ethical guidelines (Code of Conduct) for the recruitment, admission and education of international students.
This is your guarantee that you will receive proper information, guidance and treatment as an international student in Denmark.
The Code of Conduct applies to both exchange students and full degree students.
Code of Conduct for all Danish Universities, University Colleges and Danish Business Academies
Your guarantee for quality
Although higher education in Denmark is regulated by the state, Danish educational institutions enjoy a high degree of autonomy.
They are, however, required to follow national regulations in terms of teacher qualifications, degree structures and examination processes, and this is your guarantee for obtaining an education of high international quality and relevance.
Furthermore, many institutions have obtained international accreditation for their programmes.
All institutions of higher education in Denmark use the European Credit Transfer and Accumulation System (ECTS), which facilitates international credit transfer.
You will receive certificates or other types of official documentation for all completed courses. If you complete a full degree or a diploma programme, you will receive a Diploma Supplement in English.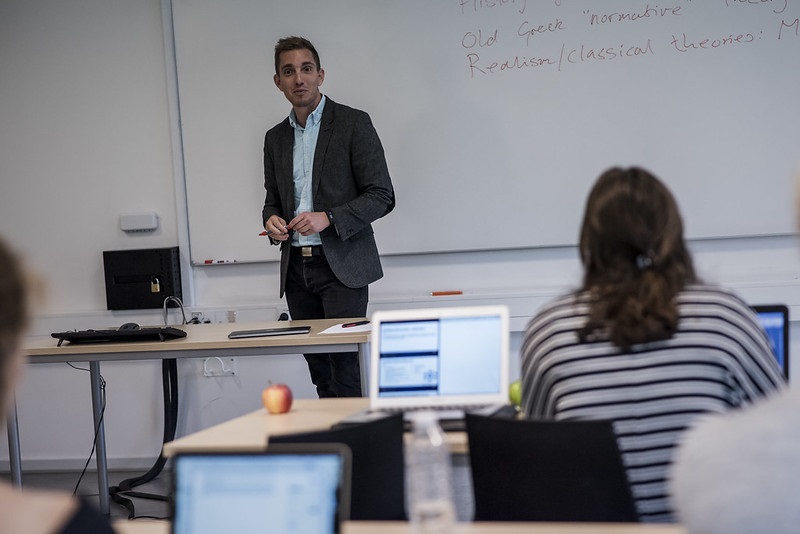 Find Your Study Programme
Our higher education institutions offer more than 600 English taught study programme. There should be one to fit your academic aspirations.
Find Your Study Programme